BOISE WEDDING PRODUCTIONS ADDS NEW ADDITIONAL SERVICES!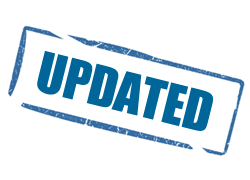 Boise Wedding Productions is excited to announce that we have added two more additional services for you to add to your wedding film package! Both services are aimed to really turn up the WOW factor at your wedding! PLUS both services will help enhance your wedding film experience with Boise Wedding Productions as well.
HERE ARE THE NEW ADDITION SERVICES!
SHARE THE LOVE! |  Put the love in your guests' hands with our GO PRO and selfie stick! We leave it out and available all day for guests to have fun with and to leave video messages! (Except for your ceremony...don't want that to steal the spotlight off you!) You have TWO Options with this service...                                                                 OPTION 1. We collect a REFUNDABLE deposit  (350.00) for the go pro and will refund it after we collect the un -damaged Go Pro at the end of the day.                                                                                                                                         OPTION 2. You keep the go pro and selfie stick for yourself! Just add 350.00 to this service to KEEP the go pro!
SAME DAY EDIT |   Ready to REALLY turn it up a notch!? Order our "Same day Edit" and we will create a 2-3 minute MINI wedding film directly AFTER your ceremony and will present it AT YOUR RECEPTION ON THE BIG SCREEN! This is a guest FAVORITE and will really bring the -WOW- factor at your reception! (Costs INCLUDE screen and projector rental)
DON'T WORRY! WE STILL HAVE ALL THE ORIGINAL ADDITIONAL SERVICES LIKE THE RAW FOOTAGE, "OUR LOVE STORY",  AND THE WELL WISHES OPTION TO ADD TO YOUR WEDDING FILM PACKAGE!